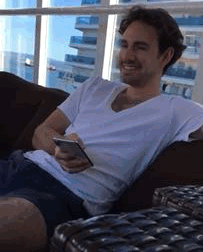 Hey!
…my name's Marvin! I'm 23 years old and currently living in Germany near Frankfurt am Main.
I am...
very dedicated and determined, but often also lazy (who can blame you). In a team I really flourish, but I am one of those who like to be in charge and be at the front. Because of my versatility and constant effort to be up to date in the technology scene, I see myself as very experienced and thinking straight, so I can often help with various things. Of course also outside of programming and technology.
I've started programming at the age of 14. My dad bought me an XHTML(!) book with over 1000 pages — which I have read entirely. Since then, I have created a passion for computers and especially for the internet. My first steps were editing sites like SchülerVZ and Facebook to make profile pages "worse with so-called corrections" or just to be funny. After that I developed my first websites, originally using (X)HTML; but through the evolution of the internet, I am now developing or using applications that generate websites for me.
When a task is very challenging for me, I can be seen leaning forward in a very concentrated way. In this state I am not responsive most of the time, so one should not even try to talk to me. That sounds bad but shows I enjoy the task heavily! On the other hand, when I get bored, I tend to be a liiitle upset and annoyed but I have found a way to overcome this by doing something else before it's getting bloody.
Anyone who has ever worked or will work with me, will quickly notice that I always want to do everything perfectly. I'm very meticulous, like to push pixels around until it looks pixel perfect and that is way I love to take my hands on existing projects.
Through the years I have evolved into a full frontend engineer and partly backend. I also learned a lot about website optimizations and search engine optimizations. I'm aware of processes and tools like continues integration, Git, Webpack, task management and many more. That is also part of my strongest skill because I always want to speed up processes.
In a company I always thrive to do my job very well and I'm very open for critics; even more I love to get positive and negative feedback, so I know where I can improve myself or the product. At the beginning I need some time to warm but after that I may talk too much or less sometimes. Being inside a company (other or my own) also fires something in me that wants to optimize processes (as mentioned above) but also to analyse the internal structure, workflows and applications that are used. That means I will be that guy that will show you a new or better way to do this or that — I already got blocked on Twitter for exactly that 😁.
My strongest skill...
is that I love to optimize things. Sometimes this can be good but also bad, I often should focus more on finishing something rather than getting lost in details. In competitions in a team and even alone this is very useful because I push others and myself more towards the win.
It became part of me in my early years in school, where I loved to create and present presentations but also loved the feeling to be the one, not with the best grades, but to be better than others and winning.
It is hard to win but harder to lose — play against me in Mario Kart
I'am looking for...
a very pleasant future where no one is harmed for anything but his personality, where companies do not fight against each other rather than more together to form a better world with even more possibilities. It is sad to see this planet and all what lives on it see dying. We should care about everything but shouldn't go backwards to reach a goal rather combine our energy, knowledge and power to reach the unbelievable.
Der "Zweck der Existenz (ZdE)" der Mitarbeiter muss in die Unternehmenskultur passen, sodass diese immer Spaß an ihrer Arbeit haben. – The Big Five for Life
Outside of work...
I'm playing a lot of games and tennis, meet friends, party at the weekend and help people. My favourite games are League of Legends, Minecraft and Guild Wars 2 — not to mention my love to Battlefield but three games are enough for my free time.
Meeting friends or going out with them means a lot for me. I need the feeling being around with good friends and need it to push myself further. That is why my closest friends and me often meet at our favourite Shisha Lounge… very often.
Fun fact: I used to smoke but quit 3 years, 1 months and 18 days ago
I am a very passionate Open Source lover and that is why I'm partly active on Stack Overflow and very active on GitHub. I help where I can, have the knowledge to and free time for. If I see something that can be optimized in an OSS project, I create a new issue with my ideas, it is every time worth the time and is fun! One of my biggest contributions so far, is one for the VS Code Editor (by Microsoft), where I implemented an auto theme switch workflow, so people can switch their themes automatically by their Operating System appearance (last updated on 30th Jan. 2020). And because I can: I have created a very neat extension for VS Code, that did these things before I implemented it natively into VS Code, called Sundial, Sundial is way more powerful and you should give it a try or at least have a look!
At the moment...
I'm creating a new company called M8FINDER, more about it on the dedicated M8FINDER page but to mention, I'm only working in my free time in the evening/night at M8FINDER for the moment. I you want to hear more about it just give me a text, social media is at the very bottom and my email is hidden in the imprint.
In the future...
I want to become better in Python and other languages but also want to learn new languages like Go, Rust or Nim. I really like Nim and Go (generally programming languages with a typing system). This one of the reasons why I want to focus less on frontend related because I have a lot of fun creating API's and applications.
What I learned so far...
HTML
SCSS (CSS)
Webpack
(p)react
Angular
Ionic
Python
Shell
Git
CI
UI
UX
...
Games I play...
League of Legends
Minecraft
Guild Wars 2
The Witcher
Battlefield
...